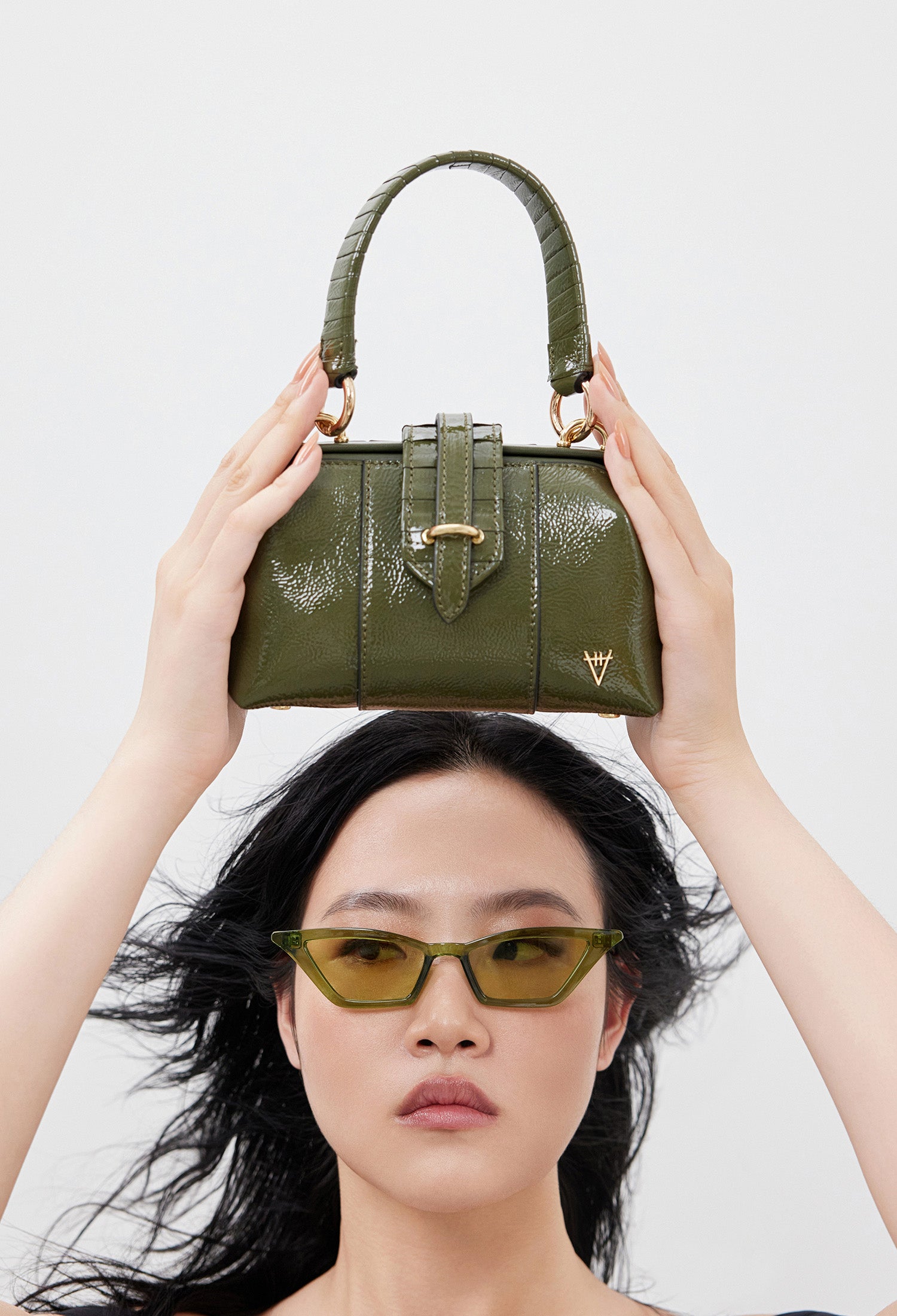 Behind the Scenes at HIVA ATELIER
Step into our workshop, and you'll discover a world where passion, precision, and creativity converge to give birth to exquisite leather bags. Join us on this journey behind the scenes, where we unveil the meticulous craftsmanship involved in creating each piece.
1. Leather Selection and Model Cutting Process
It all begins with the careful selection of premium leather. Our artisans meticulously inspect each hide, ensuring it meets our high standards for quality and durability. Once the perfect leather is chosen, the craftsmen move on to the model cutting process. Every bag design is meticulously mapped out on the leather, ensuring that each cut is precise and flawless.

2. Preparing All the Parts for Sewing
After the cutting process, the various parts of the bag start to take shape. Straps, pockets, and intricate detailing are prepared with utmost care. Our artisans pay close attention to the alignment and stitching holes, ensuring that every component fits seamlessly together, setting the foundation for a perfectly structured bag.

3. Every Detail is Made by Hand
One of the hallmarks of HIVA ATELIER is the dedication to handcrafting every detail. From the tiniest stitch our skilled craftsmen bring their expertise and passion to create elements that elevate each bag into a work of art.

4. Handcrafted on Every Piece
The hands of our artisans are the most valuable tools in our workshop. They meticulously sew, fold, and mold the leather, infusing life and character into each bag. Hand-stitching allows for greater flexibility, strength, and attention to detail, ensuring that every bag not only looks exquisite but also stands the test of time.

5. Details are Made with Fine Workmanship
Our artisans invest hours in perfecting every detail, ensuring that each bag tells a story of craftsmanship and dedication.

6. Quality Checkpoint
Before a bag leaves our workshop, it undergoes a rigorous quality check. Every seam is examined, every embellishment inspected, and every inch of the bag scrutinized to meet our uncompromising standards. It's only when a bag passes this meticulous evaluation that it earns the HIVA ATELIER seal of approval, guaranteeing its quality and craftsmanship.

At HIVA ATELIER, we don't just create leather bags; we craft experiences. Each bag is a testament to our commitment to excellence, passion for craftsmanship, and respect for the art of leatherwork. As you carry one of our creations, know that it's not just a bag; it's a piece of our soul, a symbol of timeless elegance and unparalleled craftsmanship.